Journal
How to manage a commercial kitchen
April 21, 2022

Find out more about how to manage a commercial kitchen. If you are considering a restaurant, bar, or catering business find out more about kitchen management.
Effective Kitchen Management
Effective kitchen management is an inevitable part of your food service business, and ultimately, it is what decides the success of your establishment in the restaurant world.
Suppose you keep your commercial kitchen in good condition with frequent maintenance and inspections for cleanliness and organisation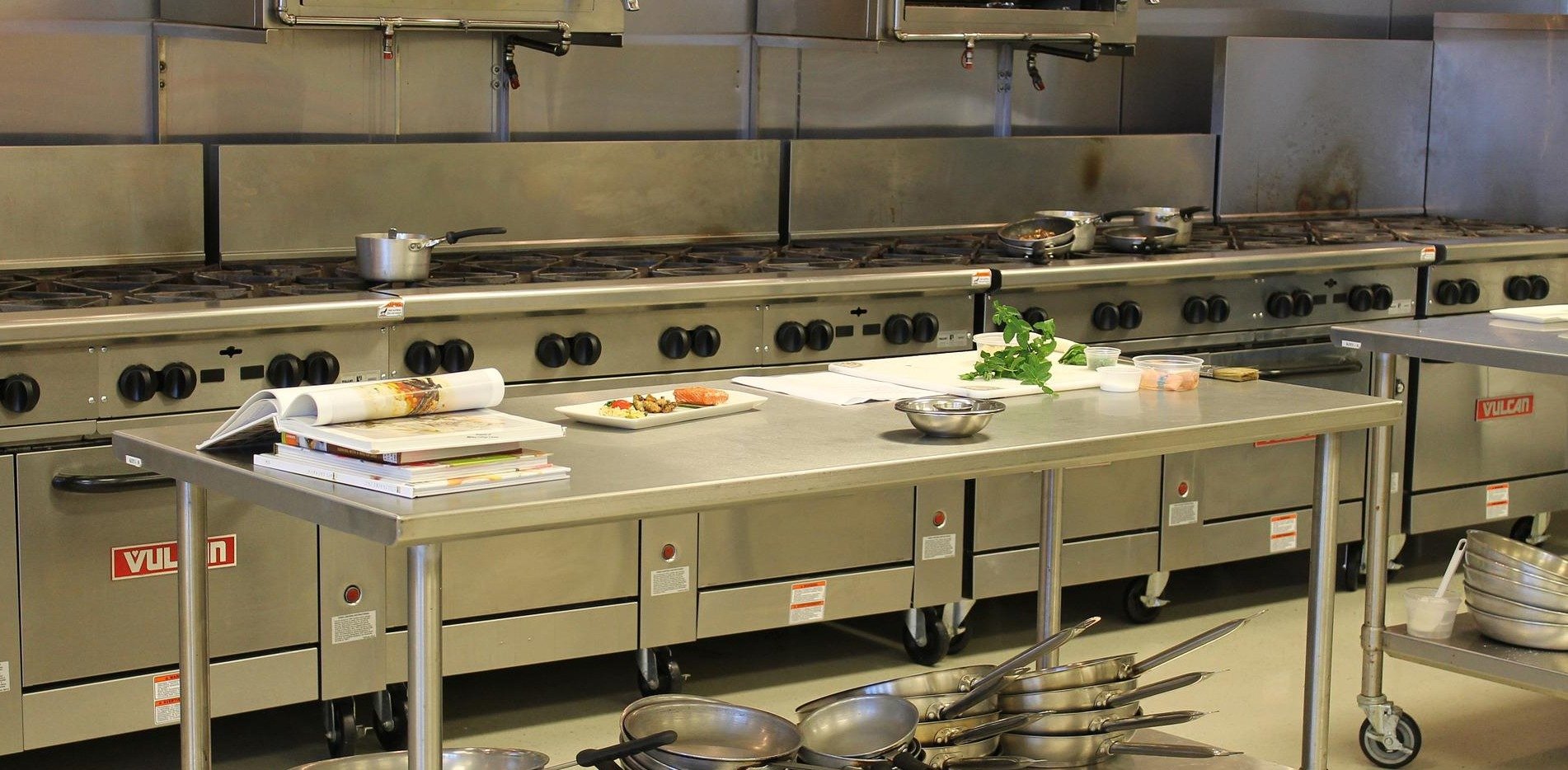 You and your responsible staff are more likely to thrive, work hard and gain more business. Once you have garnered the money to do so, introducing high-quality staff members, the right tools and technologies alongside top-tier appliances, kitchen management won't be a headache.
How to manage a restaurant kitchen?
A restaurant kitchen is paramount to any food service establishment because that's where all the excellent dishes are made.
The kitchen profitability heavily relies on the management of the kitchen itself; there are so many ways that, as the business owner, you must oversee and inspect your commercial kitchen space to ensure it is running smoothly, tidy and sanitary.
Let's assess the ways you can manage your kitchen to keep it in tip-top condition at all times:
Inventory and stock management
The restaurant kitchen inventory management list is essential to anyone working in the food service or hospitality industry. It gives your back and front-of-house cooks, waiters and those doing administrative tasks a sufficient brief of all the ingredients in each dish.
An utterly detailed list will help kitchen restaurant managers with the food costs, and it will allow them to check what needs to be bought to keep the kitchen stocked up efficiently.
Menu management
Menu management is another aspect of managing your commercial kitchen, and there are many ways to approach it.
You want to curate your menu items while keeping your establishment or restaurant's food costs in mind.
Elaborate menus with hundreds of dishes to learn and sift through require a more extensive inventory of ingredients, and ultimately, there will always be more waste.
Restaurant menus like these are also more challenging to learn and for your customers to make their minds up.
It's far better to have menus centric with dishes that share common ingredients, especially when opening a new restaurant. Smaller menus will also mean that your cooks don't need to relearn any dishes.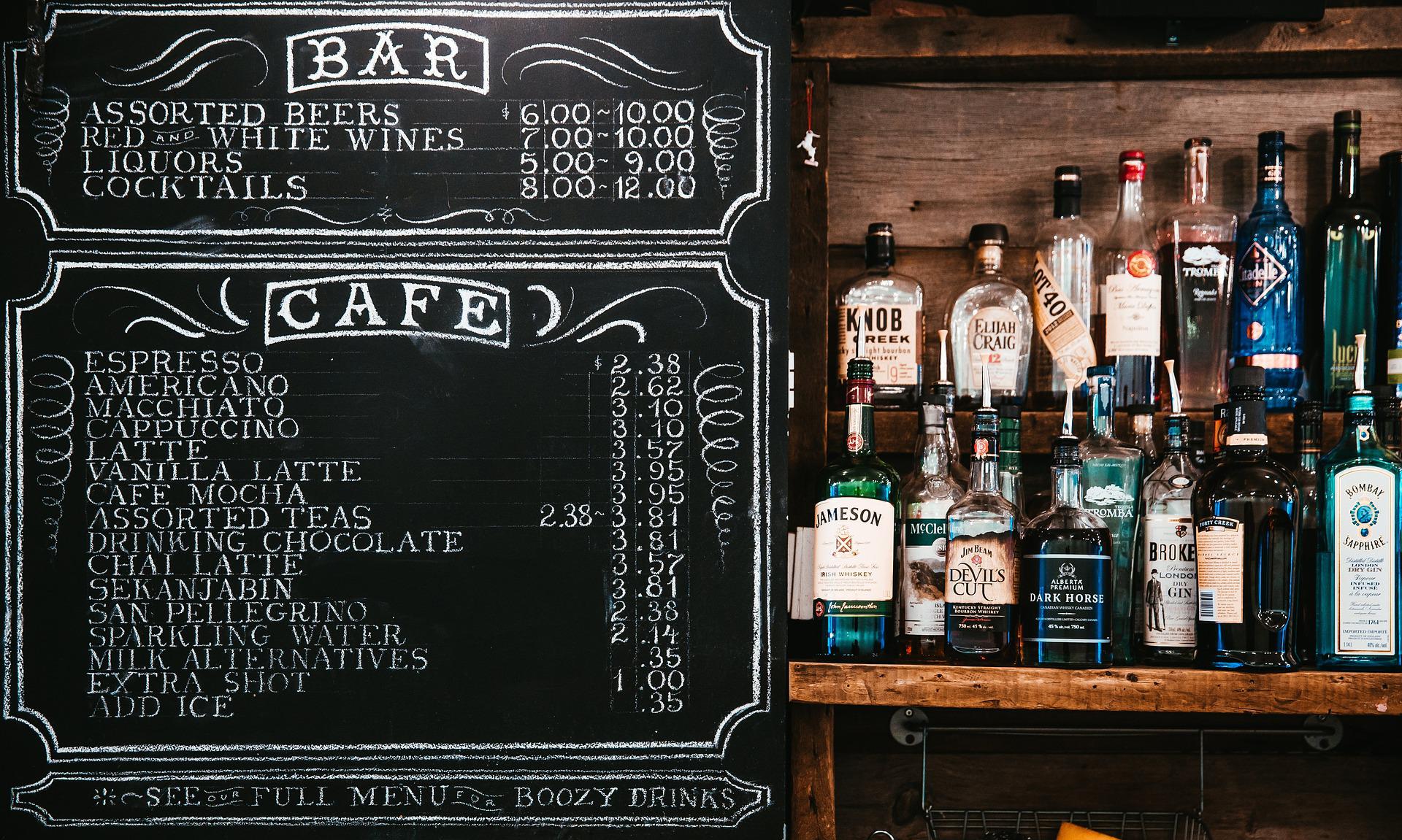 Proper equipment
It would be best if you aimed to ensure your kitchen is streamlined, well-equipped and free of any chaos.
An organised kitchen with all the proper equipment in the correct places means chefs – mid dish – don't have to dash around to the other side of the kitchen and workstations searching for pots, pans and blenders, as this can be relatively disruptive to the other cooks and cleaners.
Purchasing high-quality equipment made of stainless steel, aluminium or other non-corrosive elements will ensure your equipment and tools will last you much longer. High-quality equipment that can complete a broader range of tasks will heighten productivity and reduces labour costs.
So many appliances and tools can chop vegetables, blend different concoctions into pastes and grind different ingredients. Cutting out these steps will make the preparation process much faster.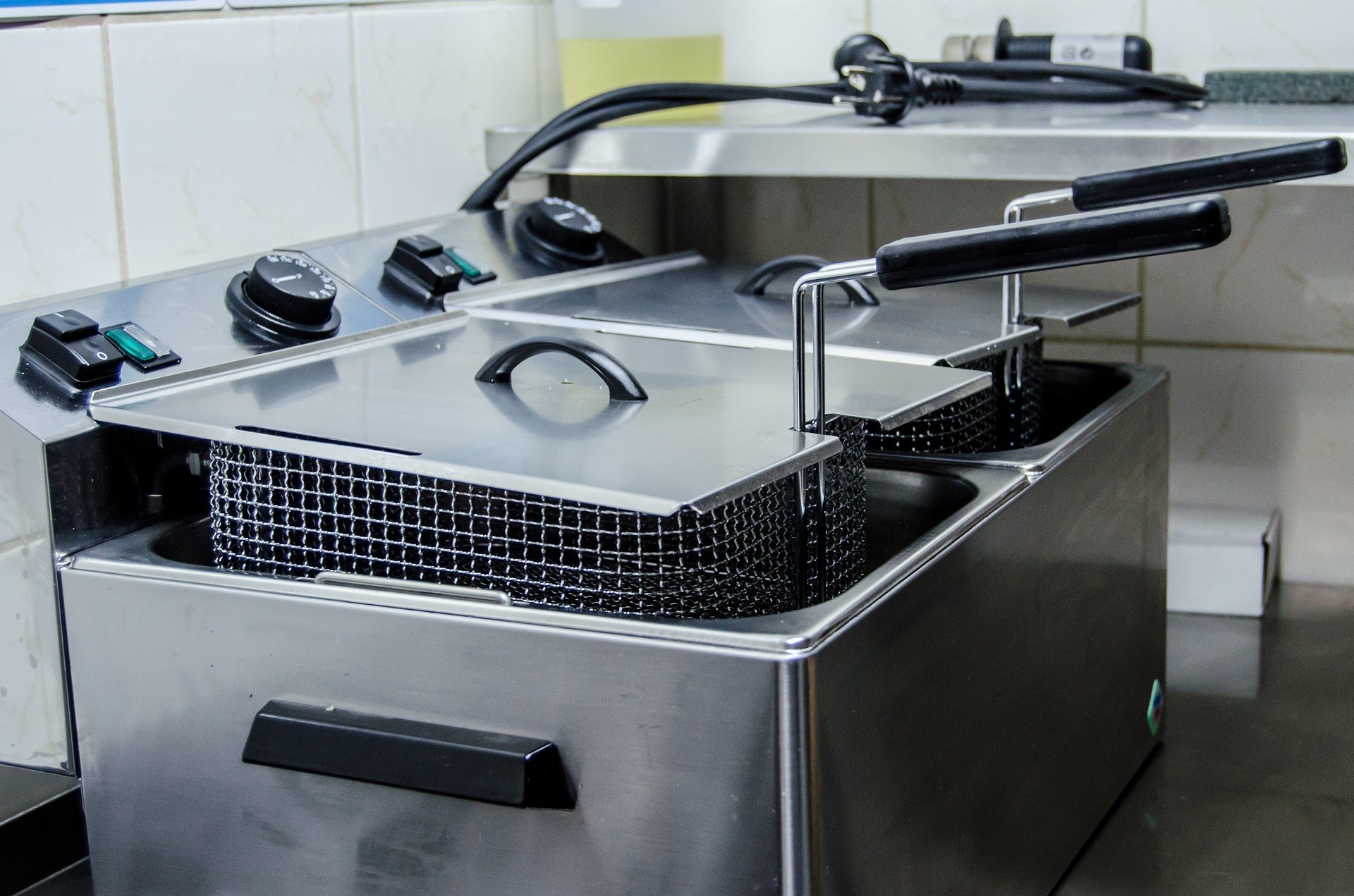 Maintaining your equipment
Efficient kitchen management requires all aspects of your kitchen to be in good condition, including your equipment. You must have everything frequently maintained and serviced; otherwise, you'll be subjected to costly replacements of your tools and utensils much faster than expected.
To maintain your commercial kitchen equipment, it must receive regular cleaning after use, and all heavy items or appliances must receive a monthly or even weekly service.
Getting your prep cooks equipment or tools fixed can be incredibly expensive for any business, especially those just starting. Hence, it's best to avoid this at all costs with excellent maintenance and sanitation.
Hiring well and managing better
You want to invest plenty of your company funding into hiring and ongoing training of your new kitchen team with detailed online programs, especially those with little experience outside of catering schools or courses.
Your employees will be working diligently for you and your restaurant business day to day, creating new dishes, completing orders and cleaning up after themselves to keep their workspaces and prep stations tidy and sanitary.
The most vital aspect of kitchen management is to ensure your cooks and wait staff are well-trained and looked after, whether at entry-level positions, sous chefs or head chefs.
Hiring process
Restaurant staff recruitment is vital and includes a wide variety of intensive steps to build a strong team of workers.
Before hiring, you should do a thorough background check; we highly advise you to look for fully trained specialists and those with skill sets, potential, and an excellent appetite for food and learning!
It would be best if you did multiple rounds of interviewing to test their knowledge and specific cooking skills alongside their leadership and competence.
You could ask them to prepare the best or highest-selling dish at your establishment and the food they are best at cooking to get a sense of the kind of cook they are or aspire to be.
Opening up your restaurant and providing employment opportunities will allow more youngsters to have a taste of the catering industry naturally, and it will often be looked upon highly if you train them properly.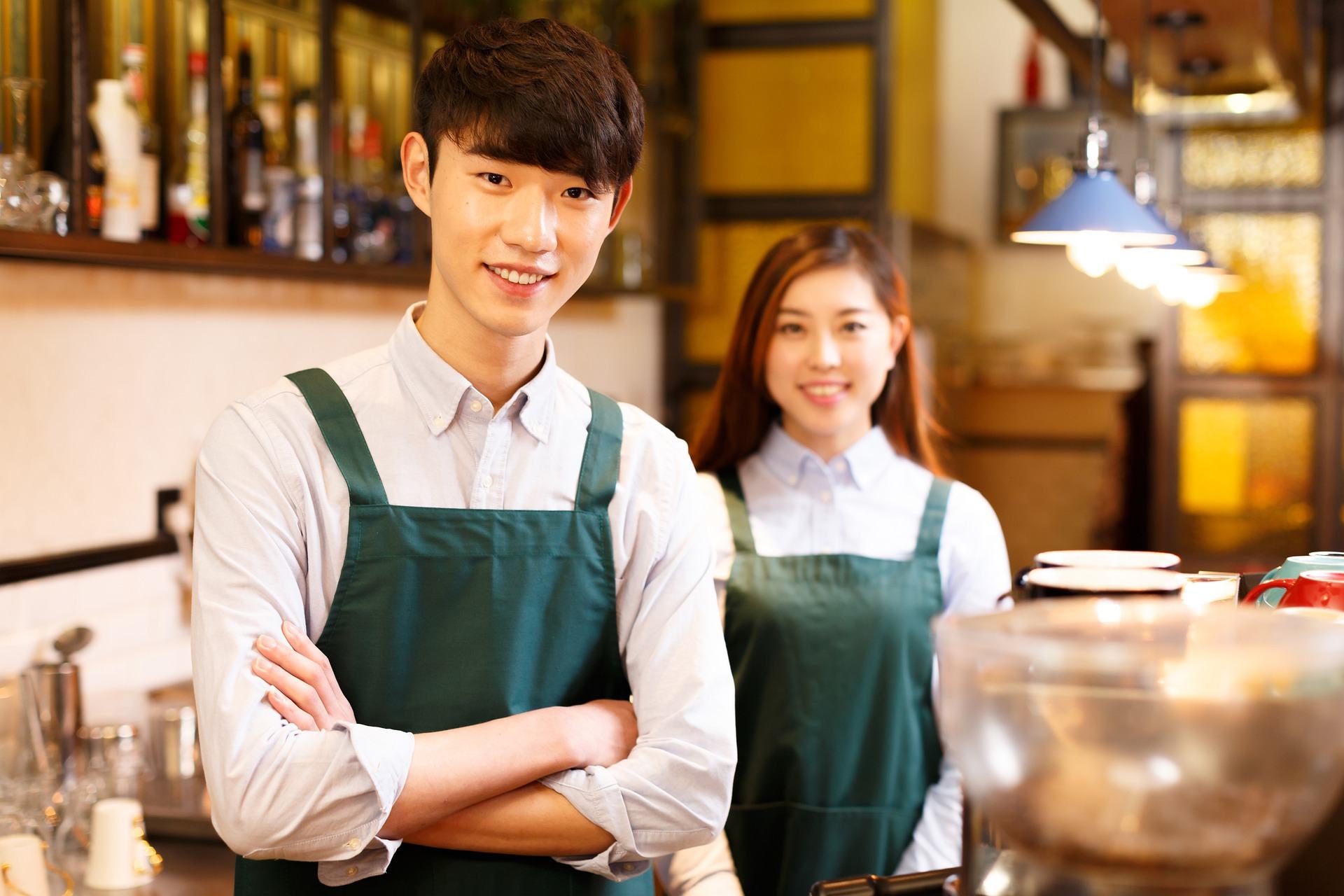 Rotate your staff
Hiring specialists to work in your kitchen is crucial, especially in the beginning when you want to start work quickly and garner customers.
However, investing in training catering apprentices who are willing to learn and cook on the job is essential. It can be beneficial on busy days or evenings when your leading chefs need help preparing bigger dishes or a more significant number.
It will allow young cooks to try out a variety of dishes and techniques to a level that they can fill in when one is ill or away. Doing so will ensure that you consistently secure sales, no matter who is in the kitchen.
Tools and technology
Utilising the right technology and devices in your commercial kitchen will allow you to overcome kitchen management shortcomings and work more effectively.
KDS refers to a kitchen display system that allows kitchen order tickets to be digitised. Once waiters punch in the orders, they are displayed clearly for the cooks to see on the KDS.
Any technology within your budget that can help make your kitchen environment more organised and less stressful for cooks and cleaners will be helpful.
POS systems are a significant aspect to invest in for your waiters and kitchen crew; they allow for more efficiency during the ordering and food creating process.
Food safety and hygiene
Sanitation is paramount for kitchen management in any era, not just COVID19. No one wants to work in unclean and untidy areas, especially not cooks and chefs who experience enough stress in their industry!
Organised and washed equipment, utensils and tools will allow your staff to be far more efficient and less likely to make mistakes or have accidents.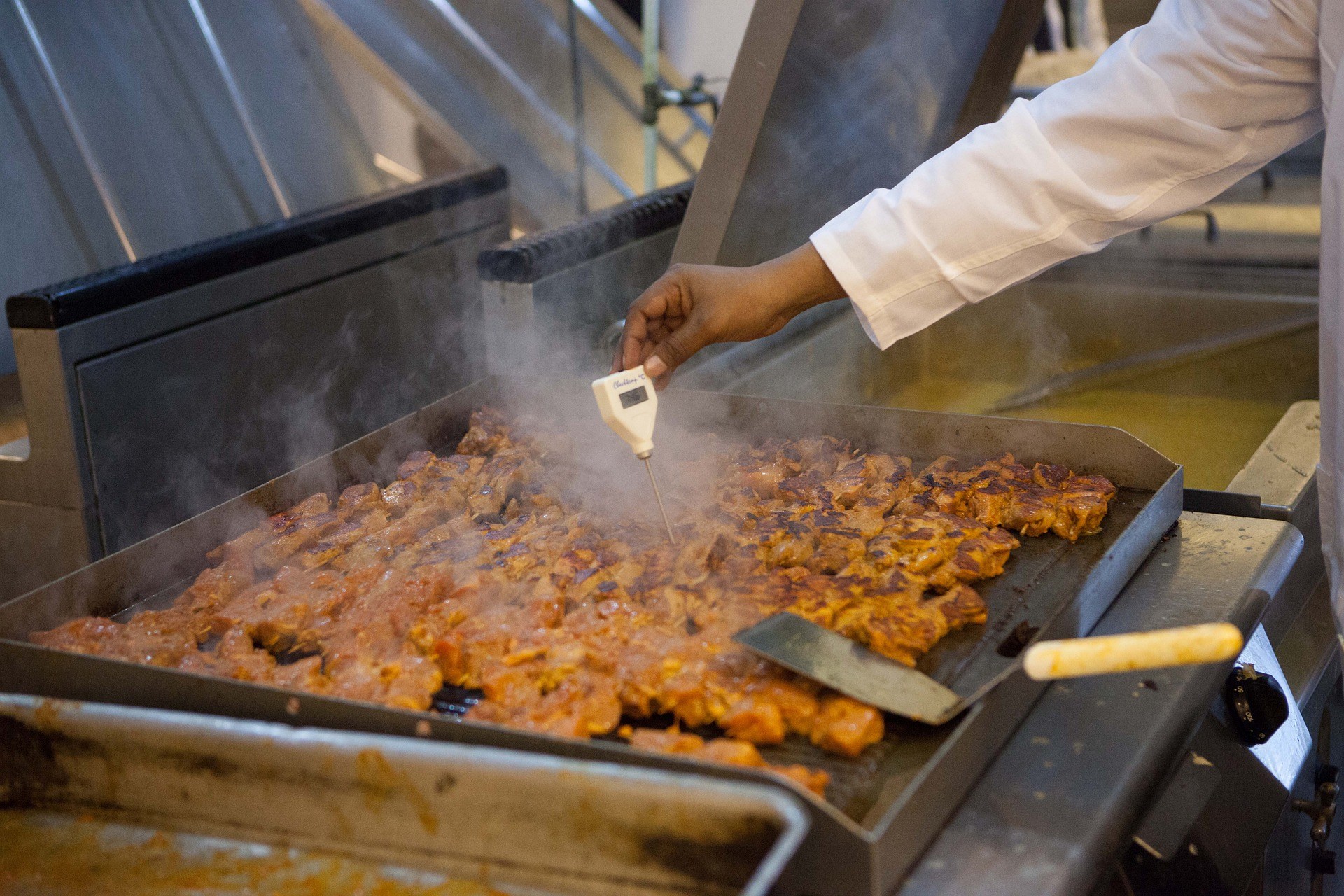 Where possible, ensure you hire hard-working staff separate from your cooks to take care of the washing up and drying of the dishes and tools so that cookers can complete tasks efficiently.
As the restaurant owner, regularly visit your kitchen space and do regular sanitation and cleanliness audits.
Commercial Kitchen Fire Prevention Tips
Fire Assessment
Fire prevention is vital for those running any business, especially in the foodservice industry, when dealing with resources, for example, fryers, hot stoves, vendors, extensive ovens, etc.
You must learn the steps to take to prevent a fire to keep your kitchen as safe as possible and invest time in creating and carrying out a fire risk assessment for efficiency.
By law, every field should have its fire risk assessment overseen and carried out by a qualified assessor; otherwise, it is invalid. Your chosen professional must undergo checks on your entire kitchen to identify the potential fire hazards throughout the assessment. The inspection will also allow you to learn the necessary and critical steps to ensure fires do not break out.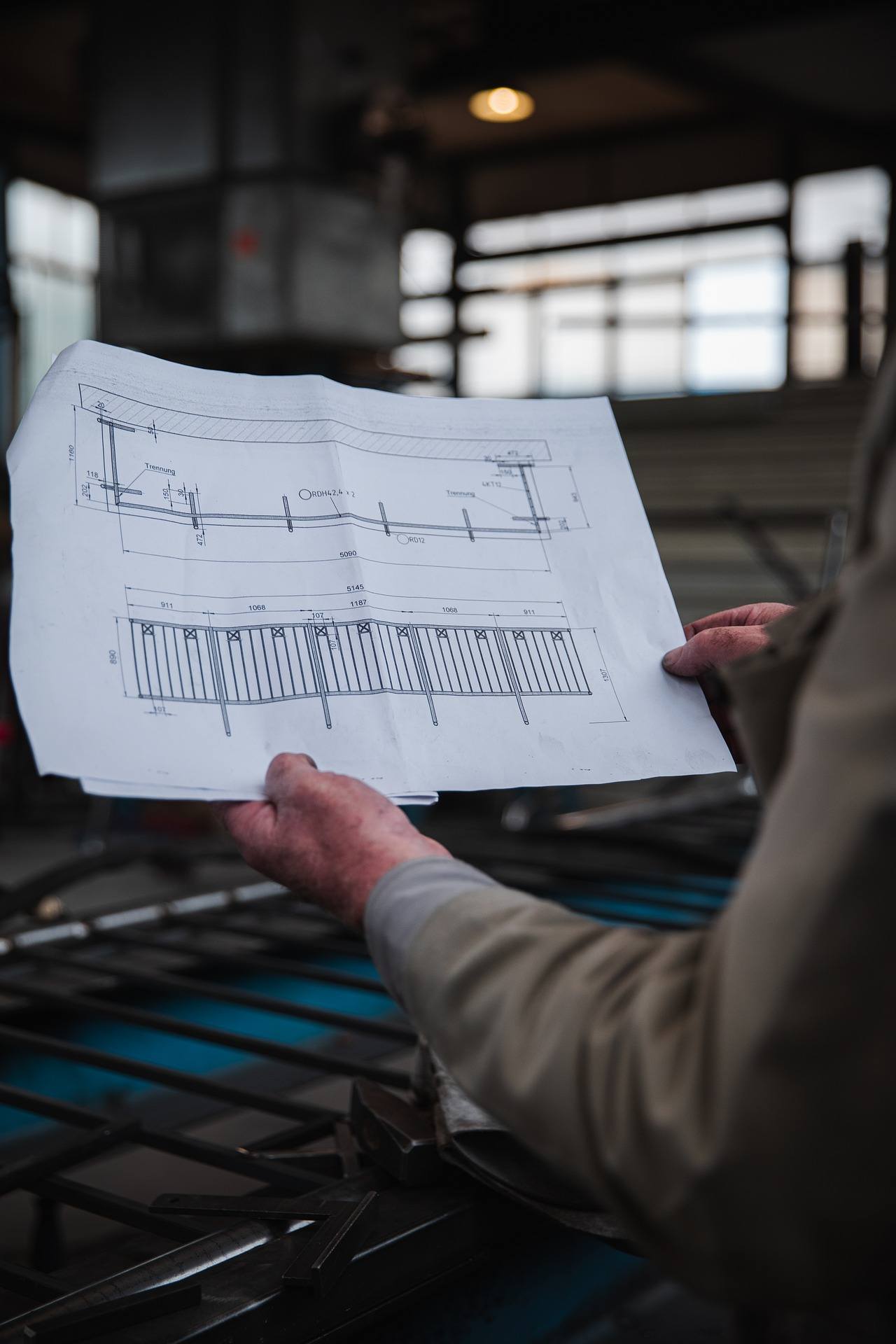 Manufacturer's Instructions
Professionals must install all the equipment and appliances within your commercial kitchen correctly and appropriately to prevent fire hazards.
Cutting corners with cheaper solutions for regular maintenance and installation may save you money; however, it will be a far more costly endeavour in the future. You could put your staff and customers at risk if appliances break or cause fires.
Deep Fat Fryers
Deep fat fryers are one of the most common appliances utilised by cooks in the food preparation business; however, they can be highly dangerous.
It can ignite fires if oil begins to overflow, and these types of fires can spread relatively quickly, doing immense damage to your commercial kitchen and even your staff. You want to ensure your staff are familiar with the proper oil level that you must fill the fat fryer with.
Remote Power Shutdown System
Ensure you have excellent, robust backup protection in the event of emergencies. Those without a remote shutoff system may struggle to safely cut the power or gas supply throughout your kitchen if a fire breaks out.
Remote shutoffs allow you to cut the power and prevent explosions in your building from outside, where all your customers and employees are entirely safe.
Ventilation and Extractor Systems
We recommend doing frequent checks to ensure your extractor and ventilation systems, canopy hoods and baffle grease filters are adequately installed; these will help slow down the pace at which the potential fires could spread. When flames reach the ceiling, they can very quickly travel through your vents and ducts and do immense damage to the rest of your establishment.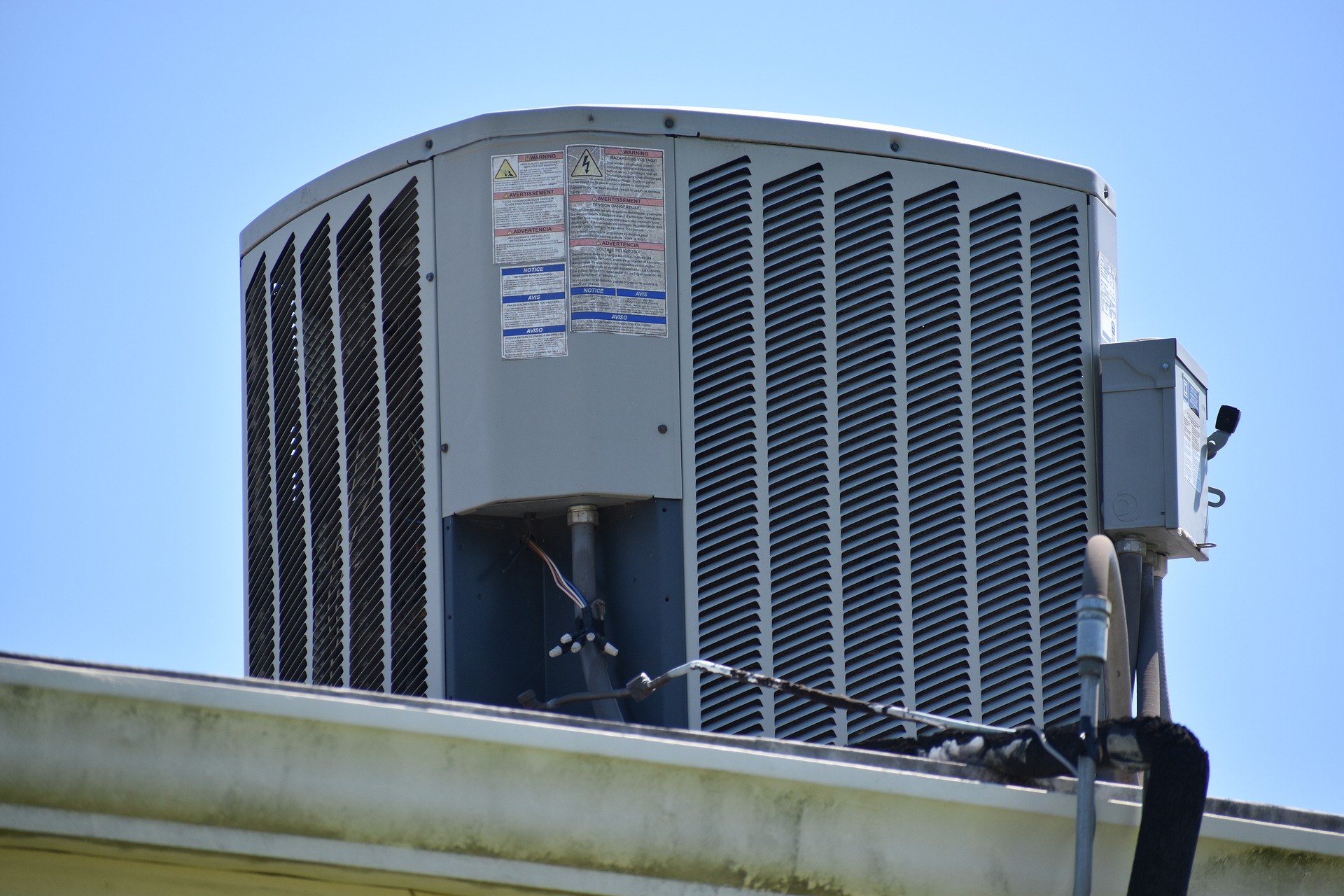 Dress Appropriately
As the business owner, it is your responsibility to ensure your employees are appropriately dressed according to the safety regulations.
There should be no loose-fitting clothing; you must wear uniform aprons to ensure clothes don't get burnt or splashed. Be sure to remind employees with long hair to keep it tied back, and everyone must roll up their sleeves to prevent them from catching flame.
Dressing appropriately also adds a level to the reputation and marketing of your restaurant operations; if your staff are all smartly and appropriately dressed, your customers may think more highly of your establishment.
Train Your Employees
You ensure you train all employees thoroughly and properly, providing them with the understanding of never leaving food unattended whilst cooking, alongside various other rules and regulations.
If your kitchen is often busy during the dinner rush, you may want to provide each staff member with a timer to alert them when they must take their meal off or out of the stove.
Any employees leaving the kitchen must remove heat before they go or pass their timer onto another trustworthy cook in the kitchen. Those with long term goals for their business need to be prepared to train new staff in case head chefs move on to other places.
Firefighting Equipment
It would be best if you were prepared with the necessary firefighting equipment in the event of a fire breaking out in your commercial kitchen to prevent any injury or detrimental damage.
While professional firefighters would do a great job clearing away the fire; however, in the time it takes to wait for the fire department to arrive, the majority of your building could be destroyed in flames.
We recommend that you keep and learn how to properly utilise Class F kitchen fire extinguishers and invest in fire blankets for small pans.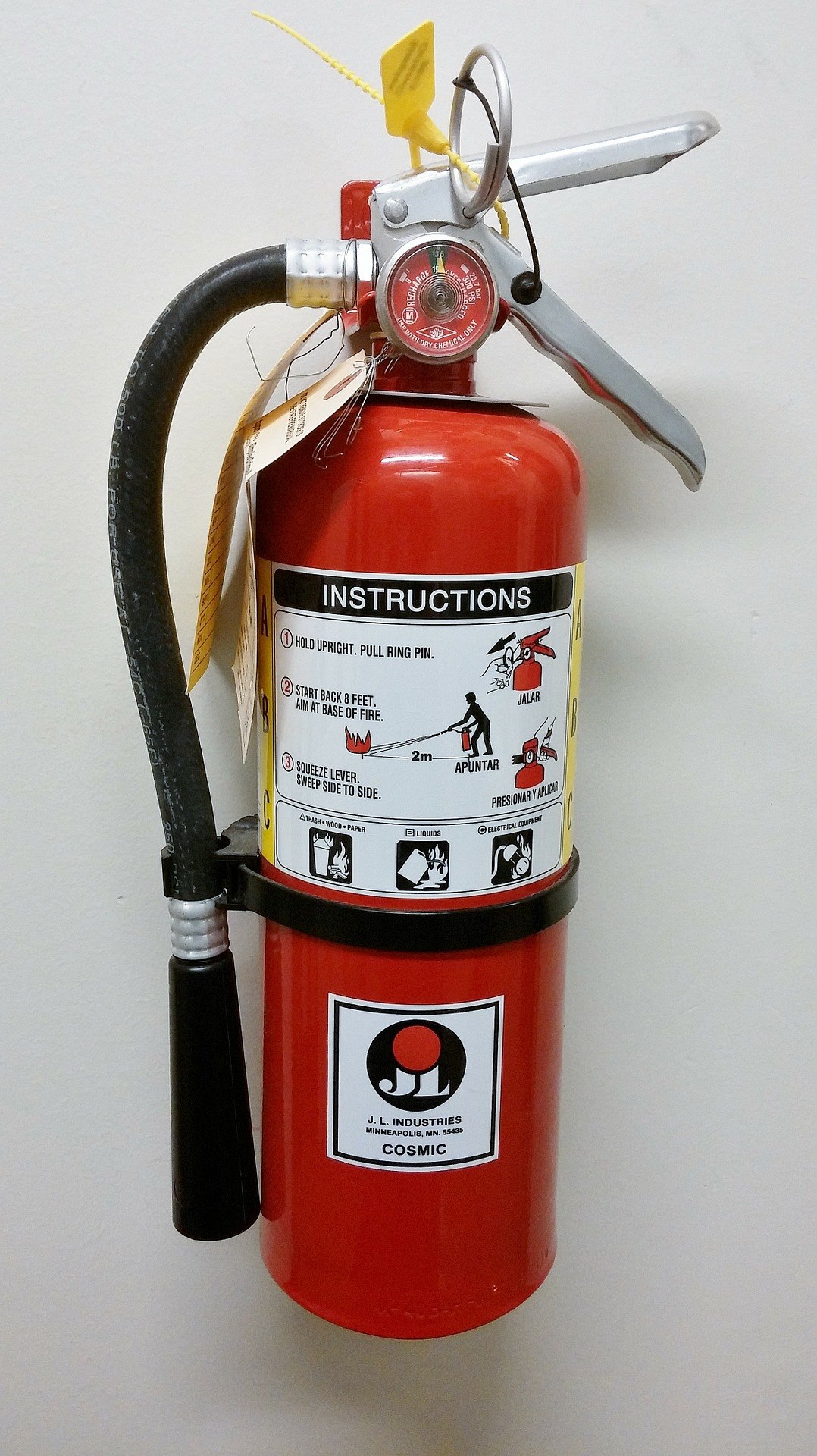 Secure the Kitchen
When your kitchen has officially closed for the day or evening, you must have a ready-made checklist of all appliances, devices and lights that must be turned off, alongside any doors and windows you must lock before your employees leave.
The job of curating the checklist and signing it off each night can be performed by the managers themselves or the employee that works the latest shift.